This week has to be one of the busiest I've had in a while. I've struggled to keep it together and get it all done. My body and mind are both screaming for a break! I finally was able to carve out a few moments today to enjoy a delicious pick-me up! Do you find it hard to squeeze in a little "me time" too? Keep reading, I think you might like this tasty idea so that you can take ten minutes to chil-lax too! This conversation is sponsored by International Delight. The opinions and text are all mine.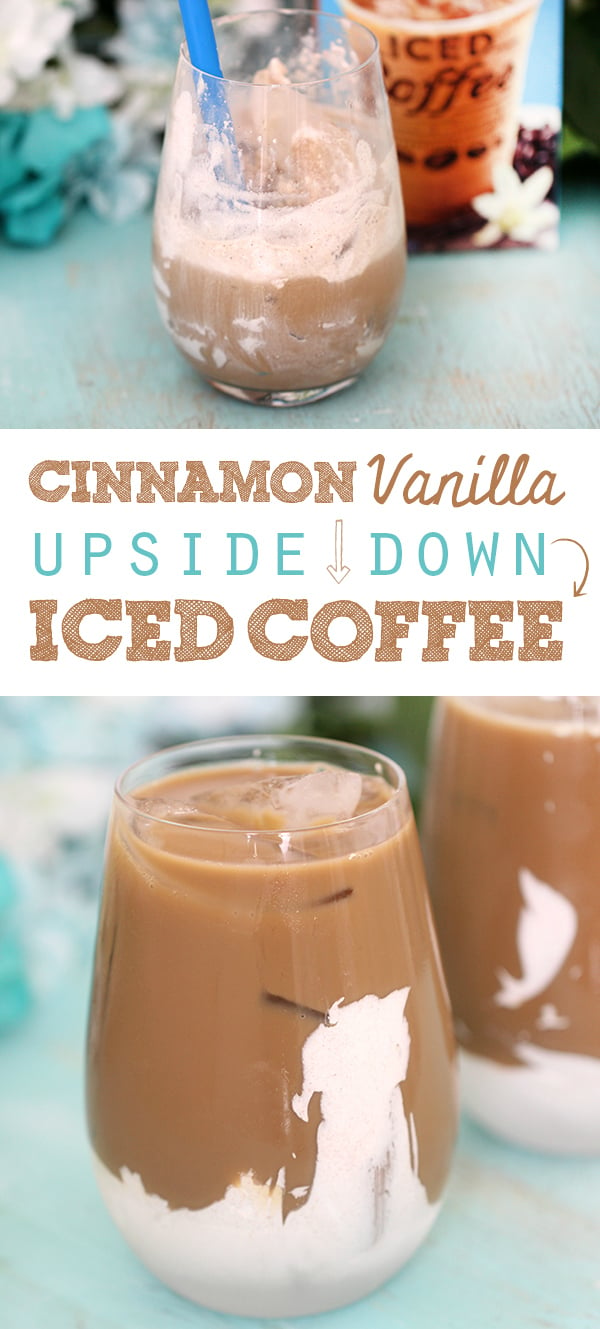 With the gorgeous spring weather we've been having, I really want to make it a point to enjoy it this year. I feel like the days are just flying by on me! Since there is no pause button on time, I'm going to have to keep working at carving out 10 minutes here and there as best I can. Now about what to do in that 10 minutes? Here is just the thing that has me WANTING to take those precious moments to myself. Enter super easy Cinnamon Vanilla Upside Down Iced Coffee. Mmm!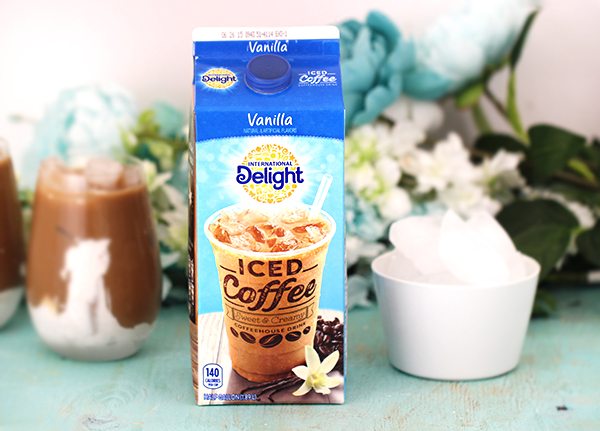 Does it sound over-the-top? I think it does. But, it's SO not! Enjoy a delicious glass in minutes with the help of International Delight Iced Coffee Vanilla, of course. I started out by making a wonderful fluffy cloud of cinnamon flavored whipped topping to add to the bottom of my glass. Just stick in the freezer for about 10-15 minutes. Then, add ice and simply pour your favorite ID Iced Coffee over top. Easy and dreamy!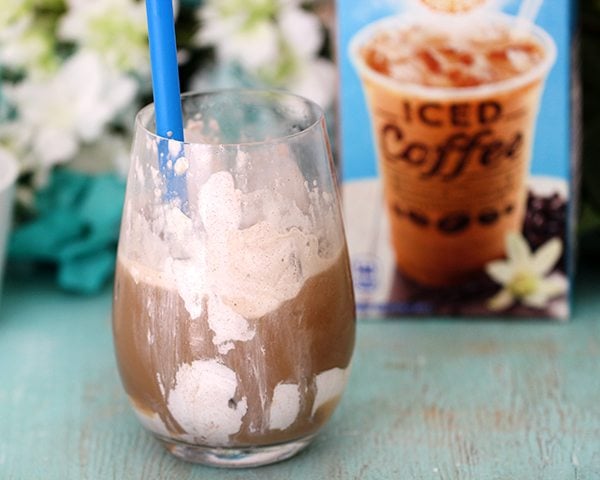 This is the kind of drink that just gets better and better as the "cloud" of whipped topping starts melting and getting all mixed up in the coffee. Want to you enjoy a break? Give this super easy recipe a try!
Cinnamon Vanilla Upside Down Iced Coffee!
Ingredients
International Delight Vanilla Iced Coffee
Whipped Topping
Cinnamon
Instructions
Mix desired amount of whipped topping and cinnamon until blended. Add to the bottom of a freezer friendly cup. Put the cup in the freezer for about 15 minutes. Remove the cup and add desired amount of ice and International Delight Iced Coffee. Enjoy!
7.8.1.2
159
https://cutefetti.com/cinnamon-vanilla-iced-coffee/
Never miss a thing by becoming a Fan of International Delight on Facebook, Twitter, Instagram & Pinterest.
Want more awesome International Delight fun? Sign up for their newsletter right now! You'll not only get awesome things in your inbox like an instant coupon for signing up, but you'll also be entered to win PRIZES like a tablet!
This conversation is sponsored by International Delight. The opinions and text are all mine.