You know that I love a cute craft and this easy Mickey Topiary totally floats my boat. Welcome the fall season with pretty layers of flowers that come together so easily (just my style)! Plus, I'm pretty excited to share a crafty new tool that is kind of rocking my world right now. This is a sponsored post about Westcott®, all opinions are my own.

I'm pretty smitten with all things Mickey from foods to crafts. This is probably a really great time to tell you that I just started a new blog dedicated to this adorable mouse! I'll fill you in on all the details really soon. I'm excited! But, first! Let's talk about a clever new product made by Wescott that will bring your crafts together perfectly. If you haven't spotted this hot tool yet, I'm happy to introduce you to their new Hot Glue Pen. Finally! A crafty tool that you can easily hold in your hand very much like an actual pen.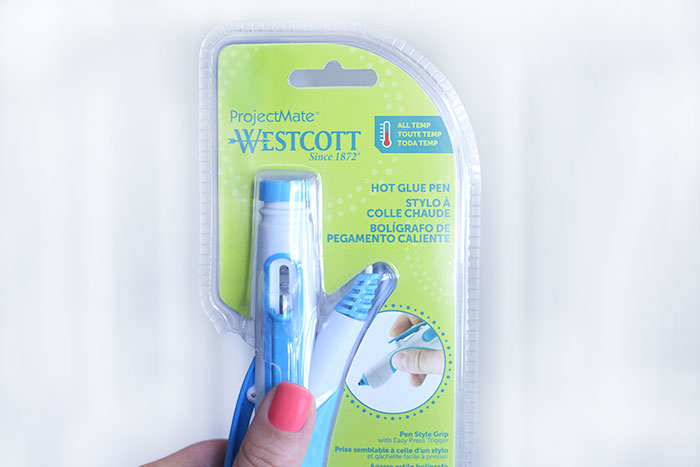 Being able to hold a glue stick like a pen is pretty epic. Get ready to press the trigger for easy glue stick flow. But there are even more features that really pop with the Wescott Hot Glue Pen. Some of my favorites are the non-stick tip that makes cleanup simple. Then, the nozzle changes color when it's hot so you can easily tell when NOT to touch it! Score. Hate to admit that I went and touched mine anyway. Oops. Don't be me.
Mickey Topiary for Fall
To put this fun new Hot Glue Pen to the test, I made this fun Mickey Topiary that's perfect to welcome the fall season with. Want to join the fun? Here's what I used:
Faux Flowers - equal amount of 3 varying colors for an ombré look.
(1) 8" White Styrofoam Ball
(2) 4" White Styrofoam Ball
Dry Foam Brick
Wooden Kebab Skewers
Flower Pot
Glue Gun or Hot Glue Pen
Stick, optional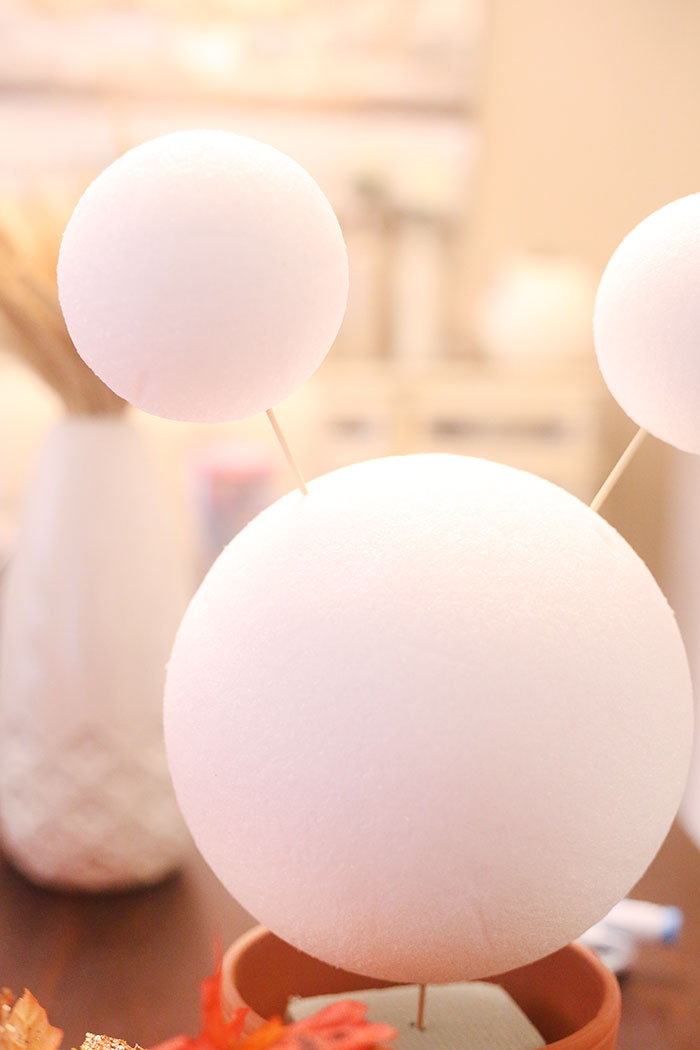 To create the base of the Mickey topiary, foam balls are totally key. They are perfectly shaped and easy to work with. The Wescott Glue Pen is safe for use on them too, bonus. Using both a glue gun or glue pen, adhere the foam balls together with the help of kabob sticks.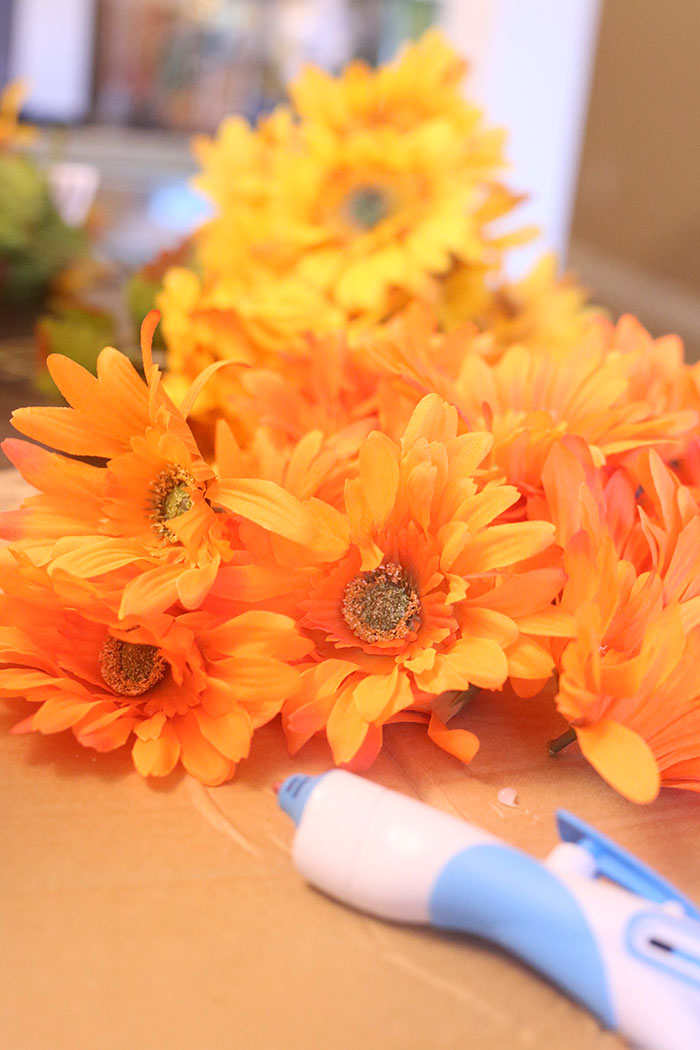 Next, remove your flowers from the stems leaving just the right amount on so that you can glue and stick the base into the foam ball. Glue the flowers onto the bottom and work your way up by layering the flowers horizontally.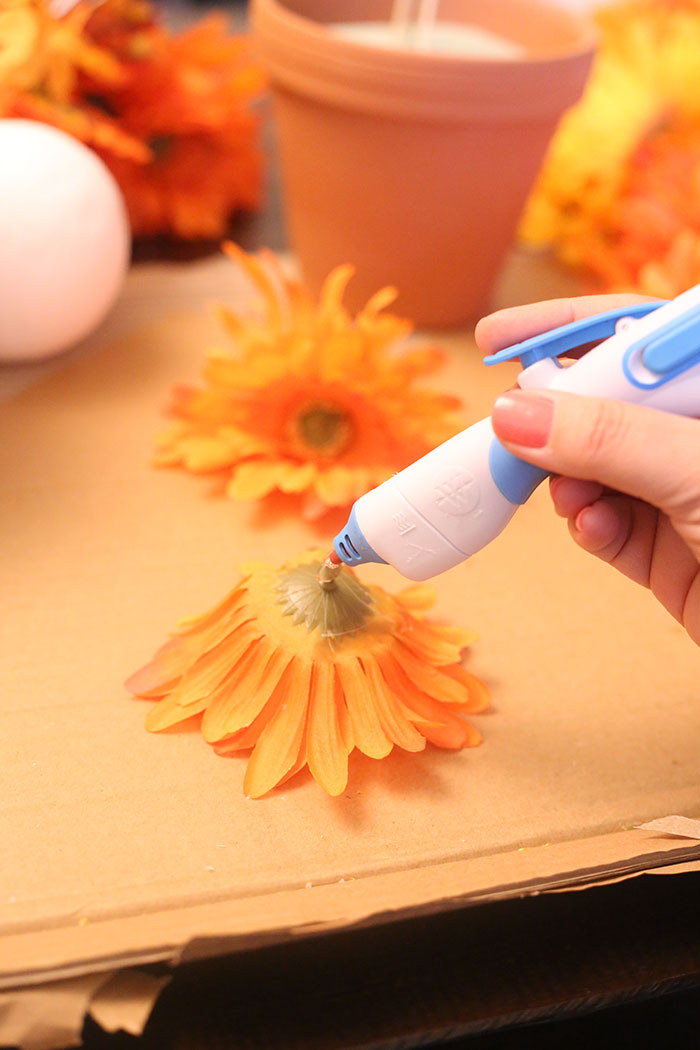 To get the ombré look, I used orange flowers on the bottom, a mixed orange and yellow flower for the middle and yellow flowers for the top.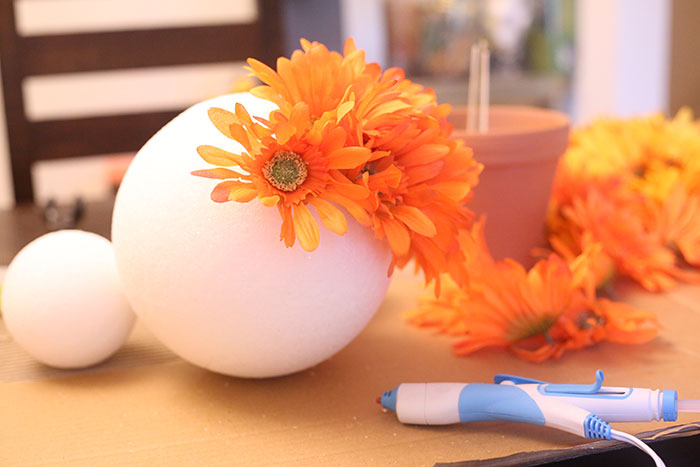 Once your entire Mickey "head" is flowered up, the last thing you need to do is secure it onto your flower pot. For this, I used a few kebab skewers and hot glue to secure the head to the foam brick.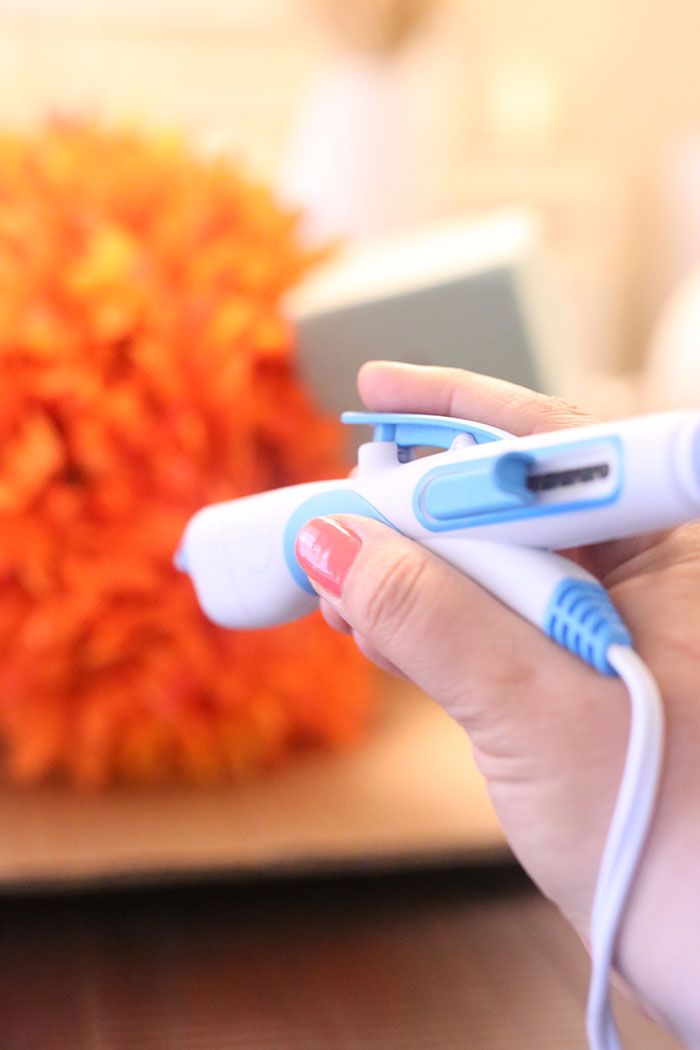 Lastly, glue the foam brick into the pot so that it all stays secure. Voila! Since hot glue dries so quickly, your cute topiary is totally done!
And, gosh. I just adore the way this turned out!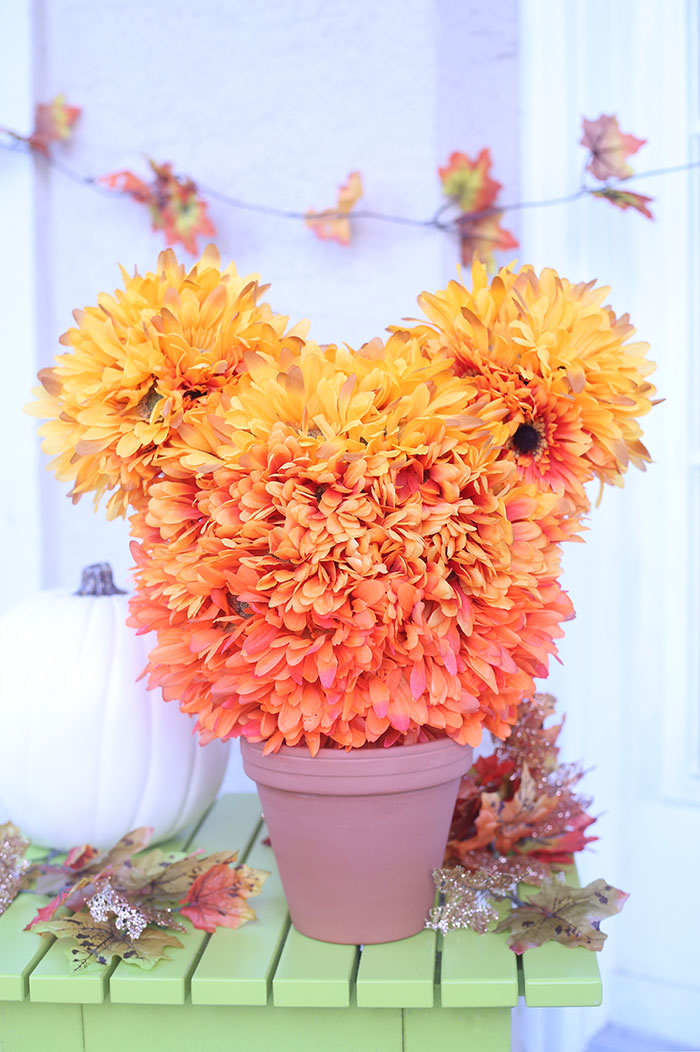 If you're crafty like me, you're going to like all of these other goodies that Wescott offers, I sure was!
Check out all of their products over here.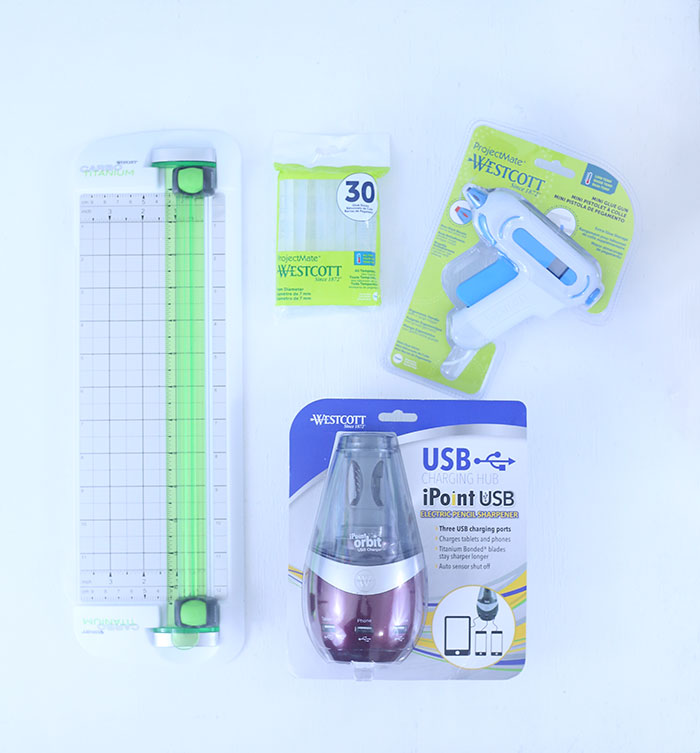 Ah. I'm not rushing fall or anything, but I seriously adore festive crafts like this one.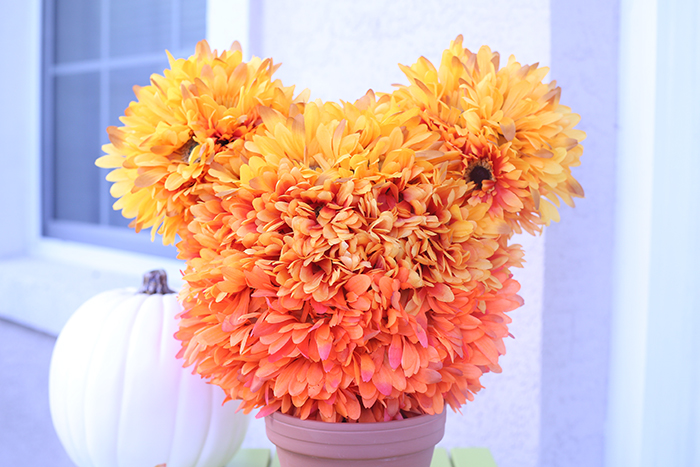 This new Hot Glue Pen from Wescott is now available in Michaels stores, online and other retailers!
Visit www.WescottCreativators.com for more fun and crafty ideas like this one.
Is this new Hot Glue Pen a game changer for you, too?
What crafty things are you making this fall?