Did you know that dozens of different unofficial holidays take place throughout the year? Many of these overlooked holidays are fun to celebrate with the kids, giving them something fun and exciting to do while spending quality time together as a family. With everyone looking for more ways to celebrate at home, it's a great time to get in the know about these fun opportunities to celebrate. I'm excited to highlight a few and offer you a free printable list of these unofficial holidays for you to download and keep. Make sure to scroll to the bottom of this post to download your very own fun list.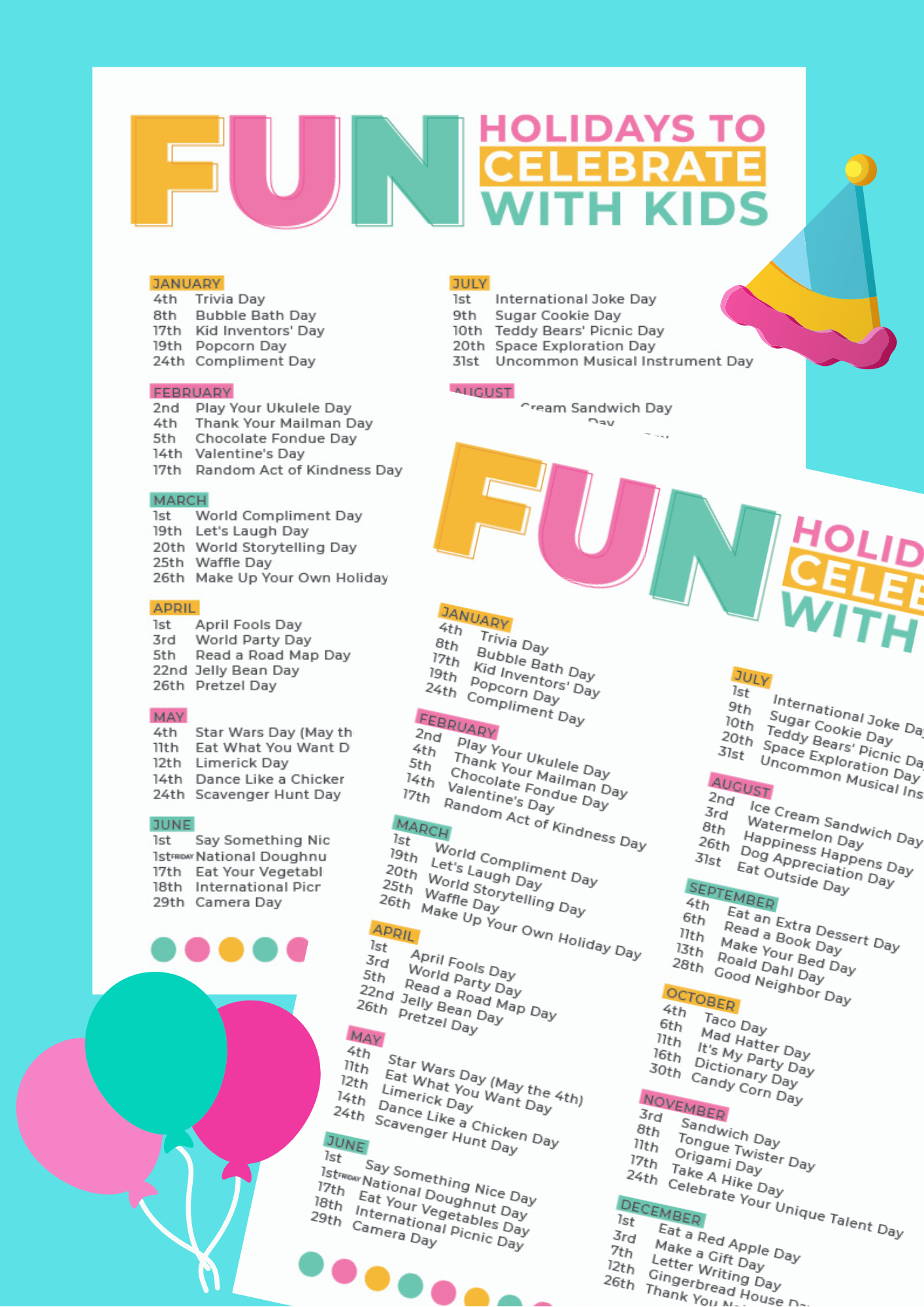 UNOFFICIAL HOLIDAYS TO CELEBRATE
From foodie holidays to holidays that inspire compliments at random, there are SO many fun opportunities to celebrate each day. Here are some fun thought-starters to add to your calendar in 2021!
WORLD COMPLIMENT DAY
World Compliment Day is a great holiday to celebrate with the children. It takes place on March 1st and encourages individuals to compliment one another. While your children may spend a lot of time bickering back and forth, this is one day where they should write at least one compliment about each person in the household. After each person writes a compliment for everyone in the home, you can take turns reading them aloud. A small compliment goes a long way and can leave your loved ones with a massive smile on their faces.
PRETZEL DAY
If you and your children enjoy eating pretzels, you do not want to skip out on celebrating Pretzel Day, which takes place on April 26th. You can take the children out to your favorite local bakery that sells pretzels or get the ingredients needed to prepare pretzels at home. If you prepare the pretzels at home, you can customize them to your liking by adding different seasonings, such as sour cream and onion, cinnamon sugar, and garlic and herb. You might even want to make pizza pretzels with the kids!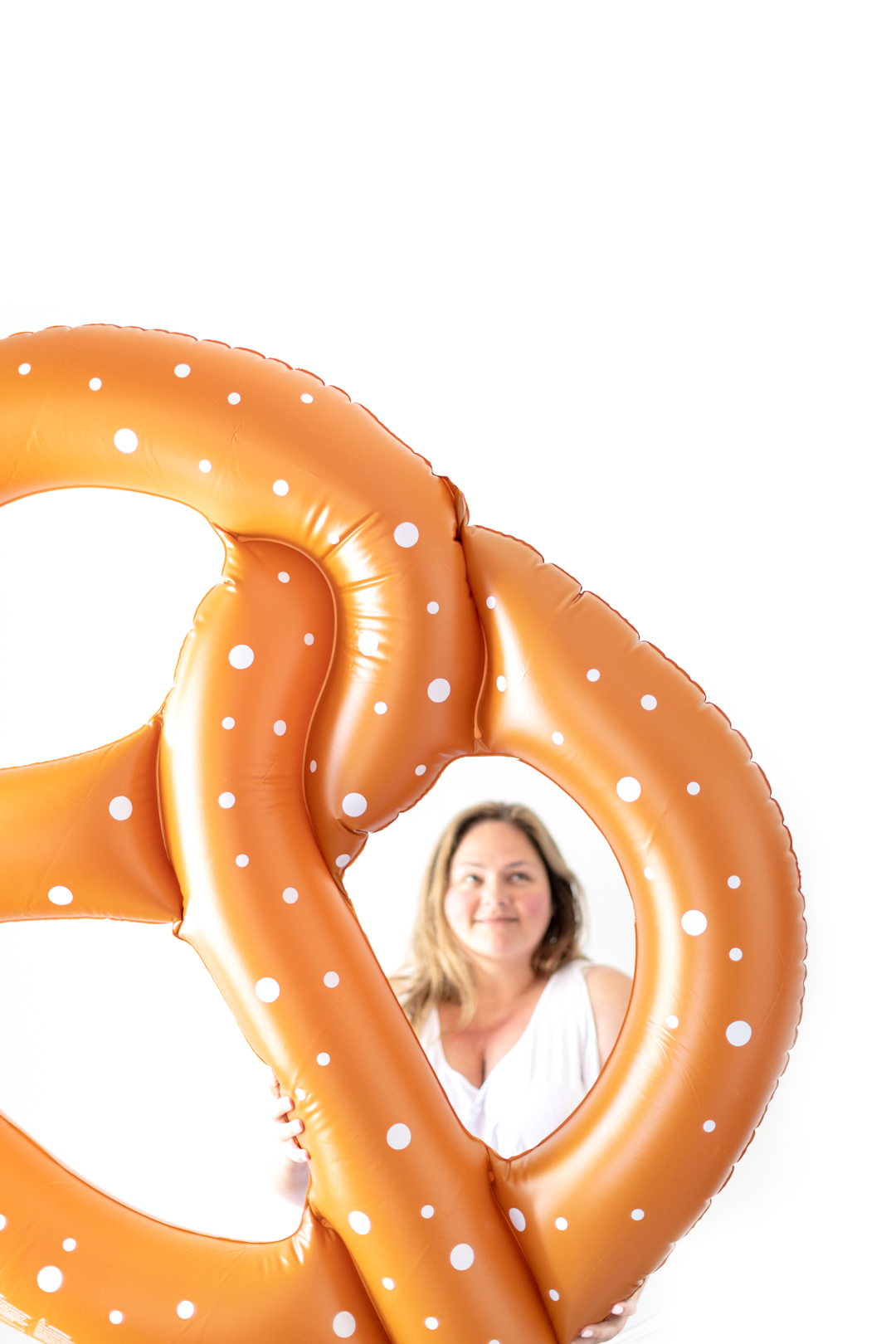 EAT WHAT YOU WANT DAY
Children will look forward to celebrating Eat What You Want Day, which takes place on May 11th. Consider skipping the rules for the day and allowing your children to decide what to eat for dinner. So, if that means breakfast for dinner, you might want to start preparing the eggs, pancakes, and other breakfast sides. Your children might even request ice cream for dinner! There is nothing wrong with breaking the rules on such a special occasion. One of my long time indulgences includes Swiss Rolls.
INTERNATIONAL PICNIC DAY
Gather together with your loved ones on June 18th to celebrate International Picnic Day. You may want to prepare sandwiches and drinks before taking your children to a local park where you can sit together on a comfortable blanket while eating. Having a picnic with the family is the perfect way to spend a beautiful day bonding, sharing stories, and enjoying good food.
SUGAR COOKIE DAY
Bring out your inner baker on Sugar Cookie Day. It falls on July 9th and is the perfect day to prepare homemade sugar cookies with the children. Find a good recipe for the cookies, gather your essential ingredients, and let the children get involved in mixing the dough, using cookie cutters, and putting the cookies in the oven. You might even want to let the kids decorate the cookies with frosting.
EAT OUTSIDE DAY
Enjoy the nice weather while eating a meal with your family on August 31st, which happens to be Eat Outside Day. You can put a table and chairs in your backyard and serve the food outside, especially if the weather is perfect out. This can be similar to Picnic day, but more fun if you challenge yourself to think of someplace really unusual to eat.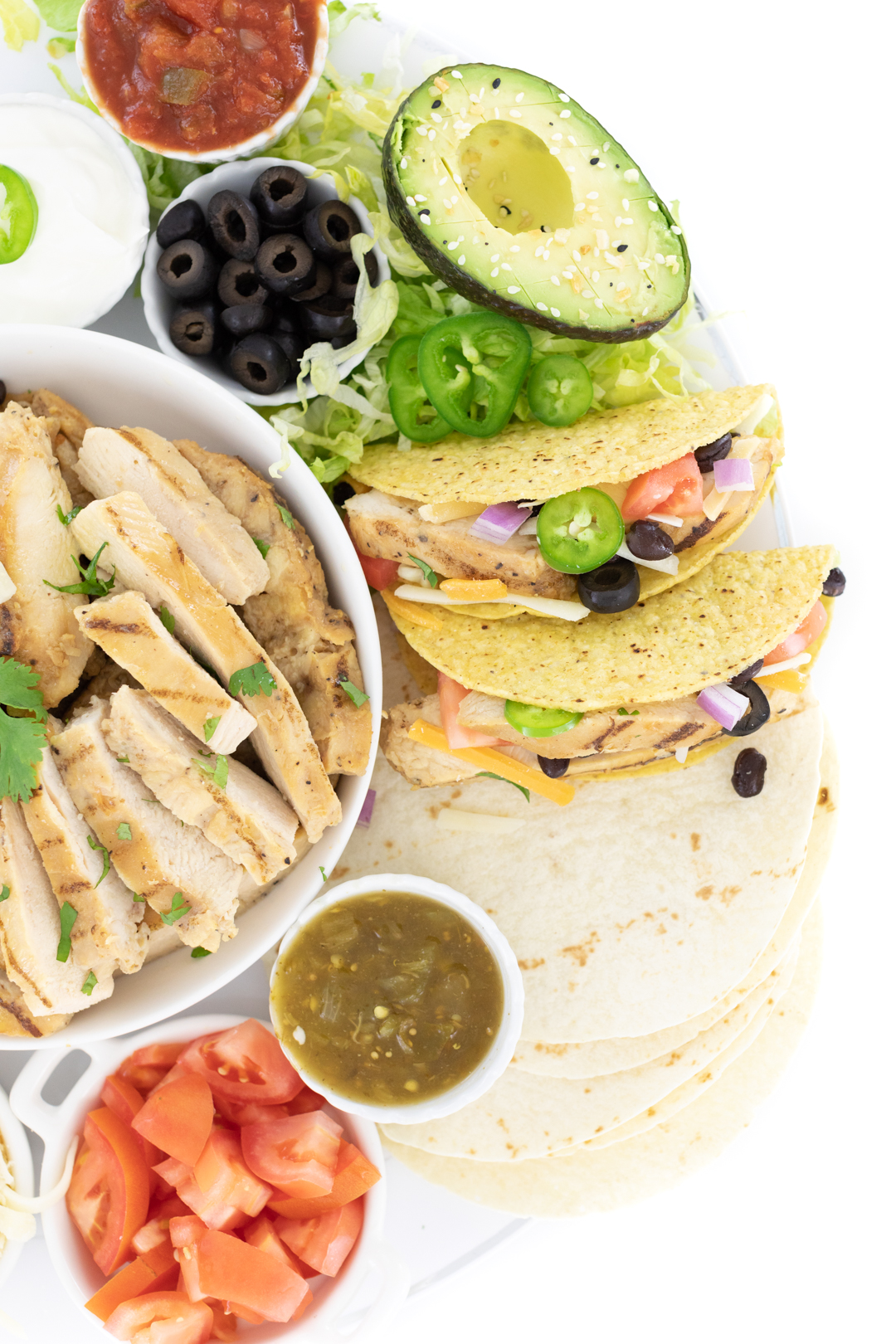 TACO DAY
If your family loves tacos, you will get to celebrate Taco Day on October 4th. Make sure you have plenty of ground beef, tortillas, shredded chicken, and all the toppings that you like to eat on your tacos, such as shredded lettuce and sour cream. Most people love tacos and will look forward to celebrating such a silly day. You can get your children to help you prepare the food for the tacos to make it more exciting for them.
READ A BOOK DAY
Encourage your children to read by celebrating Read a Book Day. It takes place on September 6th and is the perfect time to provide each child with a new age-appropriate book to read to you. Spend some time with each child to allow them to read the book to you. If you have children who cannot currently read, you might decide to read the book to them instead.
TAKE A HIKE DAY
Get out for some exercise while spending quality time together on November 17th, Take a Hike Day. You can visit your favorite local park and go on a hike with the entire family to explore nature's beauty. You might run into some beautiful trees, flowers, and even a few animals in their natural habitat.
There are plenty of fun holidays to celebrate with kids. If you want to get your children excited and keep them entertained, consider celebrating some or all of the different holidays that take place throughout the year. You will get to make some great memories with the family while celebrating.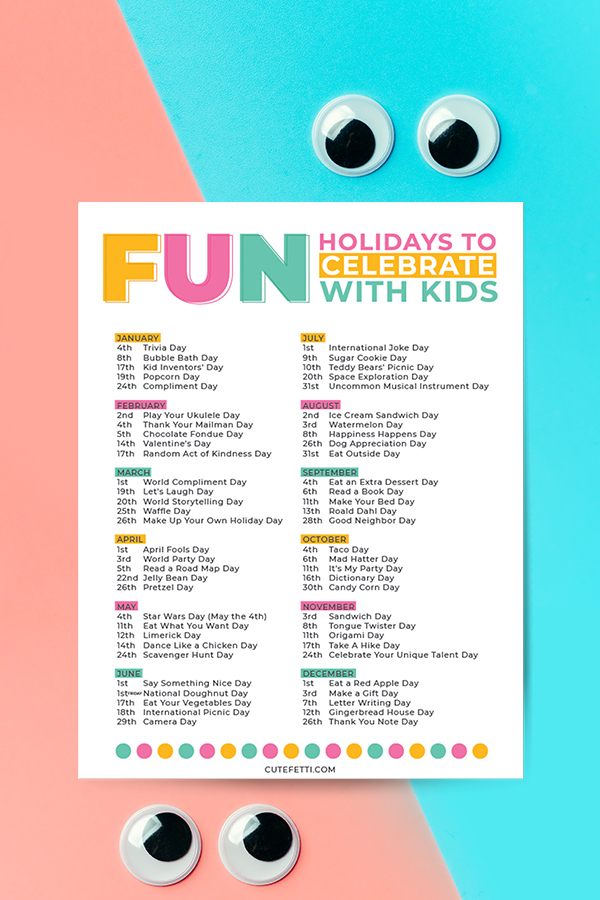 DOWNLOAD FREE PRINTABLE
Make sure you print out this holidays with kids below, so you can make celebrating fun holidays with kids a regular thing!
DOWNLOAD Fun Holidays to Celebrate with Kids Printable (pdf)